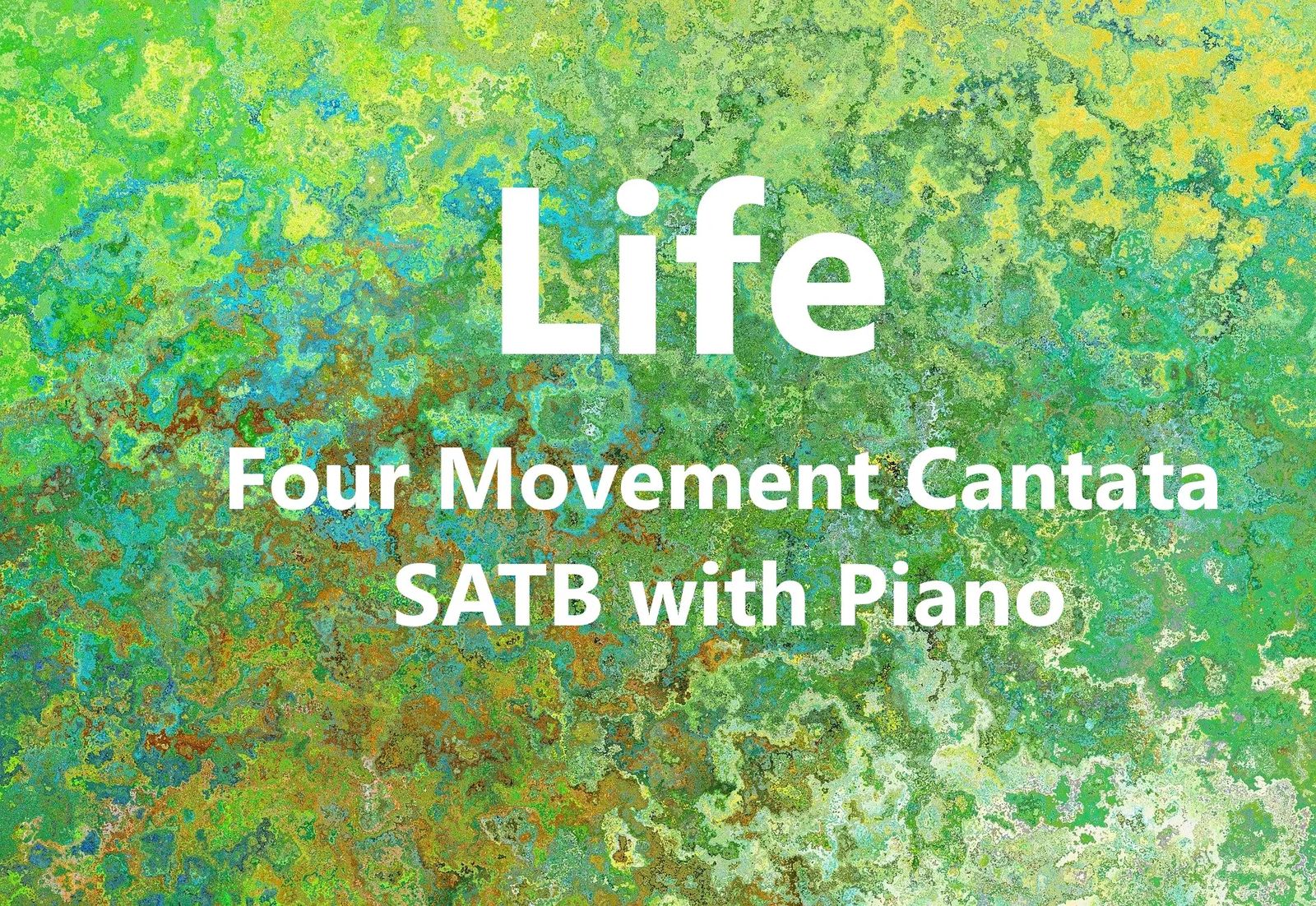 Life
Cantata for SATB Choir and piano
Length: 23' 08""
Original text by Carol Koffinke. This composition is a musical depiction of the journey of life from our beginning to our finality. It chronicles this journey through the four movements: "Birth", "Prime", "Awareness", and "Real". Requires soprano, alto, tenor and baritone soloists.
The First Movement – "Birth" – explores the excitement of coming into this world that is so full of wonder and beauty. But there is a fragility to this phase of life as well as growing pains. The soprano soloist depicts this phase of life and expresses its vulnerability. This first movement lasts 5 min, 51 secs.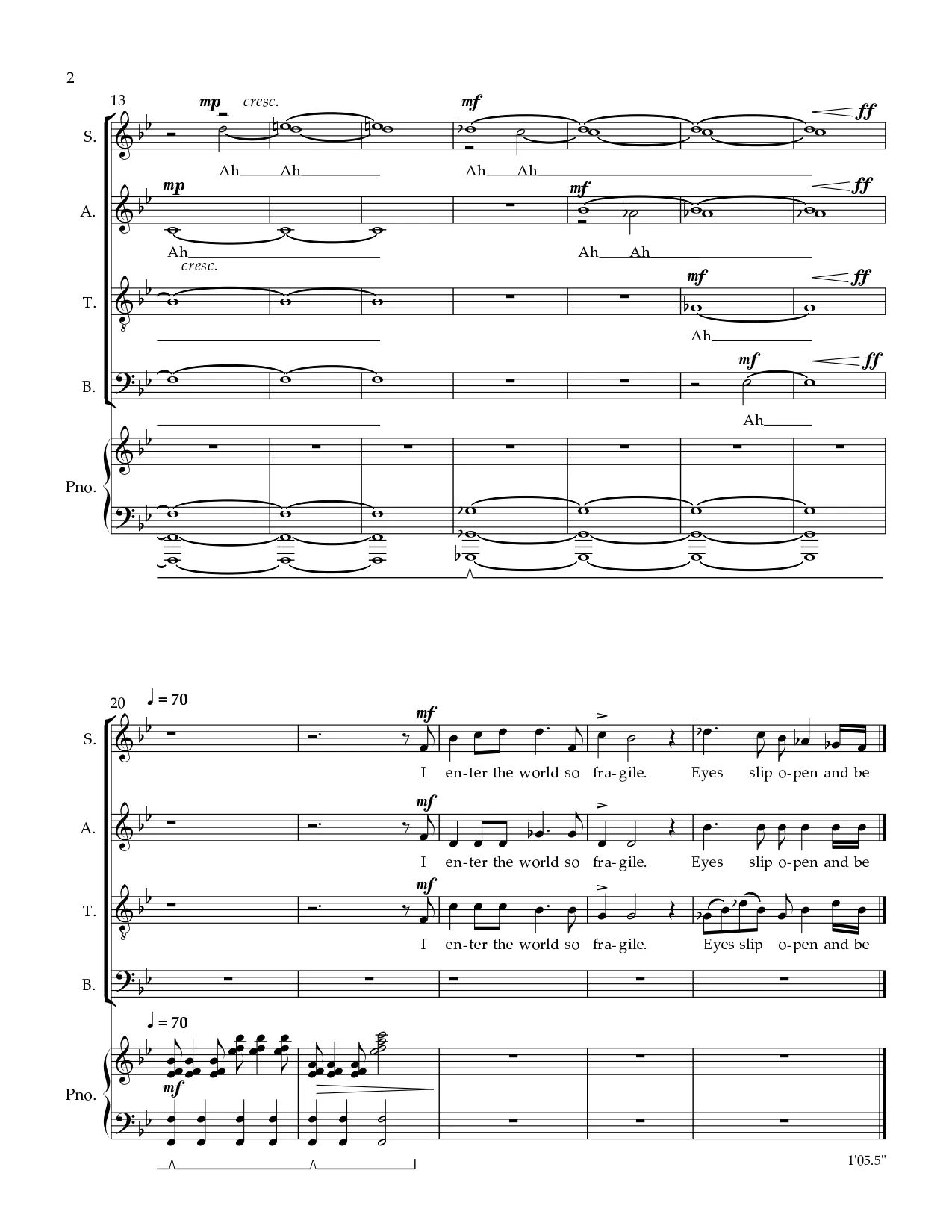 The Second Movement – "Prime" – explores the perfection and magnificence of coming into "one's own"… believing we can conquer the world and welcoming challenges without fear. However, Ego tends to form a barrier between us and others if we let it in this stage. The Alto soloist represents life in this phase with powerful solos that exemplify strength. Still, there is an underlying loneliness when Ego is so in control and independent and the soloist explores this and her need for connection. The soprano joins the alto in a duet toward the end of the movement where they explore how they can enhance each other's experience. The movement lasts 4 min, 58 secs.
The Third Movement – "Awareness" – explores the time of transition, from the most beautiful to the loss of those aspects of who we thought we were. At first we cling to those things that make up our current identity, but then begin to see that the loss of those illusions are part of a process of bringing us home to who we really are. The tenor soloist takes on this role and explores the process of letting go. Toward the end of the movement, the soprano and alto join him into a trio where each expresses their current identity, but also supports the tenor in his process of change. The movement lasts 5 mins, 21 secs.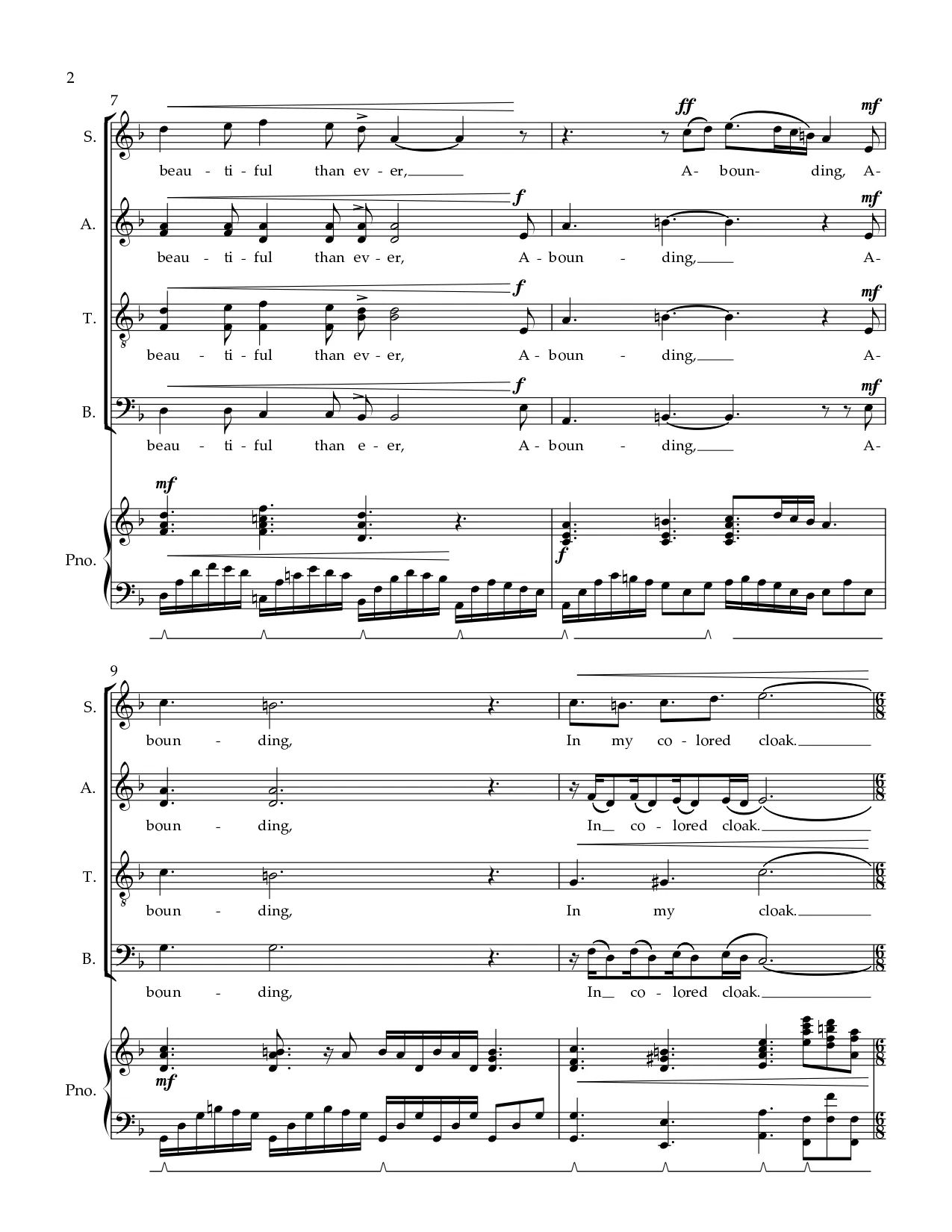 The Fourth Movement – "Real" – offers the peace and contentment of a life well spent and letting go of all regrets. The freedom of being free of all illusions allows us to connect to all there is. There is strength is standing naked and no longer hiding behind a false façade. With no barriers, we can feel all of life. We feel the oneness…we feel God. The baritone soloist takes on the phase and offers music of freedom and hope. Toward the end of the movement the other three soloists join him in a quartet where they express the celebration of being real and the joy of experiencing God. This movement lasts 6 mins, 58 secs.